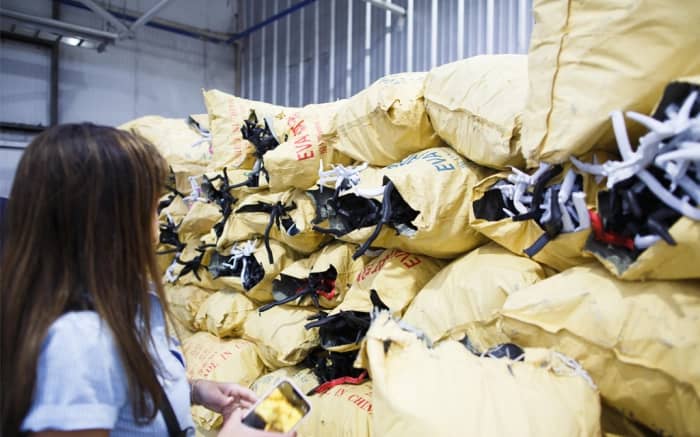 In its quest to be more sustainable, the shoe industry has made significant strides in recent years, particularly when it comes to developing environmentally preferred alternatives to petroleum-based materials. For instance, it's increasingly common for foam insoles, midsoles and shoes to be derived from bio-based sources such as algae or sugarcane.
But industry veteran Stuart Jenkins, CEO and co-founder of Blumaka, believes companies are ignoring an important environmental issue.
"The footwear industry is generating approximately 100 million tons of scrap foam," he said. "So when you get stuck on focusing on what foam is made from — even though that's important — it really doesn't completely address the problem."
Jenkins, who spent several years leading the innovation team at Deckers Brands, co-founded Blumaka in 2018 to change the way footwear midsoles and insoles are made, by recycling scrap foam into new products. Hampered somewhat by the pandemic, the company spent four years fine-tuning its process and establishing a facility in Dongguan, China, where it now collects waste from other factories in the area.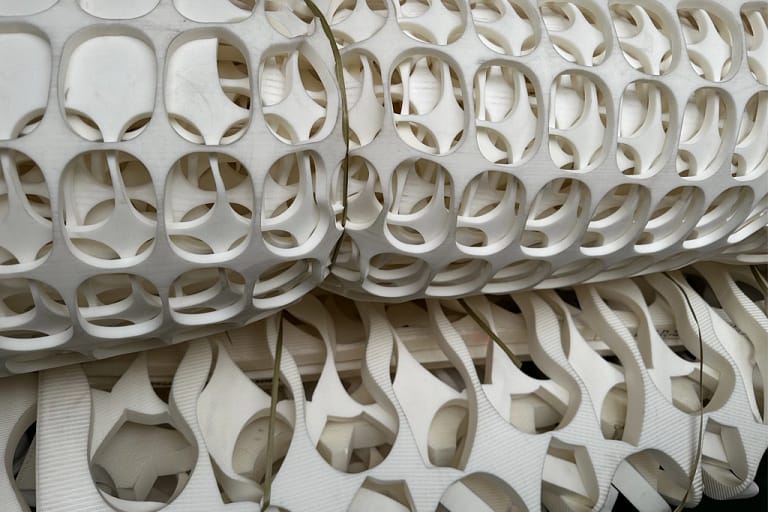 And to further decrease the carbon footprint of foam and footwear production, in November, Blumaka signed a five-year lease on a 3,500-square-meter manufacturing facility in American Park Free Zone industrial park in Santa Ana, El Salvador.
Blumaka's process is fairly straight-forward. It collects foam waste, grinds up the materials into smaller chunks and molds those pieces to make recycled foam through a process that Jenkins said uses 99% less water than traditional processes. It can utilize foam made from EVA, polyurethane or bio-based materials, to make a variety of products, including footwear and components such as insoles, midsoles and cupsoles. And Blumaka recently partnered with workspace accessory business FluidStance to develop finished consumer goods such as anti-fatigue mats at the new facility in El Salvador.
The company can also recycle foam-based shoes, but Jenkins is quick to point out that Blumaka is not a dumping ground for used and excess inventory.
"I'm looking to partner with brands who want to have a circular product," he said. "I've had a number of brands say, 'I hear you can chop up our old footwear and use it,' and I say, 'Yes, what would you like me to make for you?' How are you going to architect your line to include recycled circular products? I can't simply take your stuff and then figure out what to do with that."
At its new facility, Blumaka will produce foam products and components containing 70-95% recycled foam. And Jenkins noted that some of the insoles and midsoles he's created so far appear to have superior attributes compared with items made from virgin foam.
"We've tested the cushioning [in one of our insoles], and after 1,140 miles, we lost virtually no cushioning," he said, adding that the OEM (original equipment manufacturers) insoles in running shoes typically last 50 miles. "An independent lab also tested one of our midsoles against $150 EVA running shoes, and theirs failed at 150 miles. We only lost 3% of our cushioning in 750 miles."
He's hopeful that more footwear companies will recognize this opportunity to not only address waste but help to build a more circular manufacturing process.
"There are brands that say, 'Circularity is our goal by 2027.' Why wait?" Jenkins said. "We've provided a resource if you want to make circular product, and turn recycled foam into finished products. It's available today."