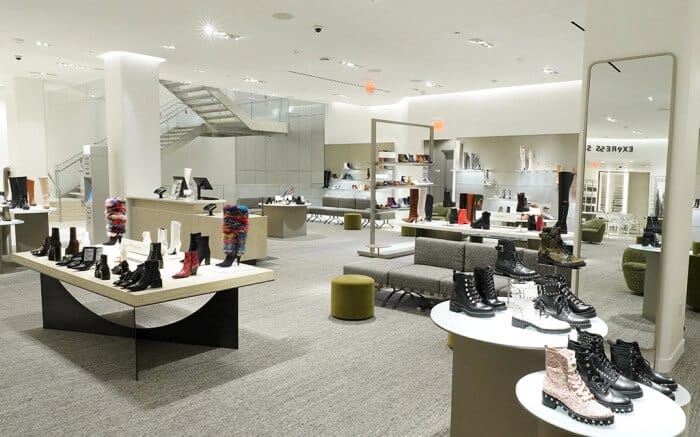 Retailers are pulling back on orders amid inventory excesses and slowing consumer demand.
That's bad news for brands that rely on department stores and other retailers to drive a significant portion of their business. As these brands report earnings for the most recent quarter, many are noting challenges in the U.S. wholesale market that will likely persist through the first half of 2023.
"Department stores and other [wholesale] partners are facing having too much inventory," said Jane Hali & Associates analyst Jessica Ramirez.
"Learning from previous experiences, wholesalers don't want to bring on more products that they are not selling at the moment because when you have so much product in your in your pipeline, there will be more markdowns and promotions."
Ramirez expects this theme to persist this earnings cycle.
VF Corp. CFO Matt Puckett told analysts in a Tuesday call that the company's wholesale partners "have adopted a more conservative approach to the spring/summer order book" due to higher than usual inventory levels in the marketplace as well as other challenges.
"The underlying expectations for next year is a cautious wholesale environment in the U.S. and to some degree in Europe as well," Puckett said.
Capri Holdings, which owns Michael Kors, Jimmy Choo and Versace, on Wednesday also noted a weakened wholesale channel. The company's third quarter results were impacted by a 20% drop in wholesale revenues. Sales were particularly challenged in the North American wholesale channel, which Capri chairman and CEO John Idol said could be related to price increases that impacted consumers in that channel more than others.
Idol told analysts that the company is planning for the wholesale business to be down "quite significantly" in the fourth quarter and into the first quarter of next year.
"The wholesale business for us was a profitable business and does not have a lot of fixed costs associated with it," Idol said. "So therefore, we'll have to make some adjustments inside of our own operations, and we're hard at work at that right now."
Steve Madden, which largely relies on wholesale customers for sales, told analysts this week that it expects continued pressure in the wholesale channel in the first quarter of 2023. The brand already suggested it expects wholesale revenues to decline in Q4 in the high-20's over the prior year.