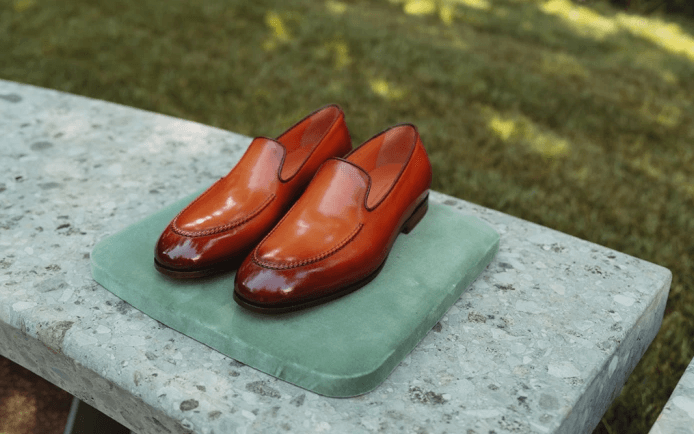 Today marks the beginning of the fall/winter 2023 market for the men's industry as Pitti Uomo kicks off in Florence. The collections debut as many retailers enter the year concerned about a looming recession and high interest rates. So far, luxury sales have remained robust, but economic turmoil in the months ahead could slow down the momentum.
What are your top-performing men's styles right now?
Bruce Pask, men's fashion director at Neiman Marcus and Bergdorf Goodman: "Designer sneakers continue to perform well for us. We are also seeing that the versatile casual dress shoe category is of great interest to our customer as he seeks to balance his footwear wardrobe and increase his options for different occasions and moods. Comfort driven stylish slip-ons, loafers, hand crafted lace-up shoes and boots, as well as dressed-up occasion-based footwear were specific areas of interest for our customer."
Justin Berkowitz, men's fashion director at Bloomingdale's: "We're seeing a significant push into dressier and more formal styles, driven by the return of social occasions and events. Loafers and true formal shoes have been exceptionally strong in the dress category; in the former, novelty details like the updated hardware and sophisticated color are driving the trend, and in the latter, updated fabrications like velvet and high shine. Sneakers are still a big piece of the pie and remain incredibly important to the business, but without a doubt, there is a shift happening."
Jian DeLeon, men's fashion and editorial director at Nordstrom: "Sneakers dominated the holiday season across the board, not just athletic shoes, but also casual options that really speak to the hybrid work aesthetic and can be dressed up or down."
Reginald Christian, men's fashion market manager at Saks: "Our customers are still excited to purchase luxury sneakers, as proven by the demand we saw this past season for popular styles within the category such as the B30 from Dior and America's Cup from Prada. We've also seen a recent uptick in the dress shoe category, driven by lace-ups and both casual and dress loafers."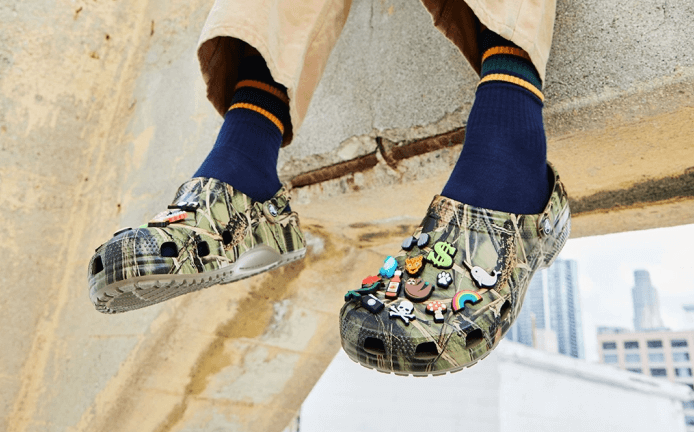 What trends are you forecasting to see during the European men's shows this month?
Pask: "I expect to see a continued interest in a more diversified footwear wardrobe for the customer, with new offerings in sneakers as well as relaxed, elegant slip-ons along with dressier boots like the double gusset Chelsea style. Loafers are a growing category seen in a variety of leathers and suedes, surface treatments and burnishing, with tassels, new hardware, and monograms. We're seeing a continued streamlining of the sneaker with design inspiration coming from old school athletic styles with a varsity vibe and some specific references to the classic Adidas Samba soccer shoe with its low profile and gum sole. Mules and slides continue to build traction in the market given numerous high profile collaborations between designers and heritage brands and accompanying social media that has popularized the easy on, easy off style. Evening continues to be an exciting category for footwear, with shiny patent leather the surprise standout material especially when used in sneakers in graphic combinations of black and white in addition to dressier evening shoes and loafers in classic black patent."
Berkowitz: "From a footwear perspective, the Chelsea boot and the Western-inspired boot feel important – we've begun to see them already in pre-collections and we'll continue to see them on the runway. Additional novelty in loafers will also continue, with lug soles becoming more and more important. In sneakers – cleaner, more retro inspired silhouettes, whether a plimsoll or a '70s soccer/trainer shape."
DeLeon: "We're just seeing the tip of the iceberg in terms of the outdoor sneaker phenomenon. There are strong signs it's beginning to hit critical mass. That goes hand-in-hand with the rise of hiking-inspired footwear, from D-ring eyelets to low-cut versions of hiking boots. The resurgence of a classic menswear aesthetic will probably see an uptick in loafers, derbies (especially apron-toed oxfords), and suede chukka boots too, as men continue to diversify their casual footwear options. And of course, I think we're going to continue to see a lot of mules."
Christian: "For the fall 2023 shows, we expect to see the continued development of elevated classics in new and exciting colorways. We're looking forward to seeing how designers are transforming classic styles like loafers and hiking boots to make them feel fresh for consumers."
What are the men's brands to watch for 2023?
Pask: "There is a large amount of anticipation for the Gucci menswear show in Milan that will present the first collection developed after Alessandro Michele's departure from the brand. Prada is always one to watch for a strong runway footwear statement. Christian Louboutin always stages a wonderfully theatrical presentation. I'm always excited to see what new innovations and brand extensions we'll see in the designer sneaker market and am also looking for development in the casual dress category, especially with loafers and slip ons. Evening continues to be an exciting area filled with imaginative interpretations."
Berkowitz: "I'm excited to see how things at Ferragamo and Bally continue to take shape with their new creative directors. In the active and casual space, Birkenstock, New Balance, and Salomon are coming off exceptional years and I'm looking forward to seeing how they continue to build and grow. And in the more independent space, Vinny's, a Scandinavian brand we launched last year, has been capturing the novelty dress moment quite well – looking forward to seeing what they have in store for the fall season."
DeLeon: "Salomon and New Balance continue to put out great shoes that toe the line between performance and lifestyle. Autry is a brand that we've just brought into our offer that is already having a big moment in Europe, so I wouldn't be surprised if it becomes just as popular stateside. They're a great casual sneaker that appeals to anyone looking for a nice, versatile shoe.
Christian: "Two brands on our watch list this season are Adieu and Axel Arigato, who both offer a strong balance of modern and timeless designs. As for trends, we are keeping an eye out for sustainable footwear, versatile silhouettes that support our customer's evolving lifestyles, as well as futuristic, inspirational designs."